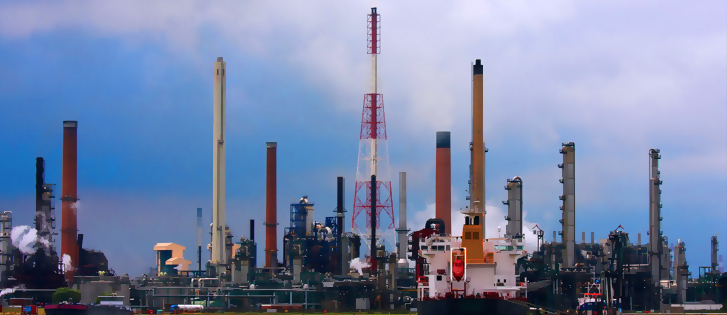 Fulfilling the world's energy needs
Possessing the third-highest proven reserves of natural gas on the planet, Qatar has capitalized upon its hydrocarbon windfall to build a vibrant economy. Oil and gas still account for 50% of GDP and 85% of export earnings, but the government has made it a top priority to diversify the national economy and build upon its natural resources.
Oil was first discovered in Qatar in the 1940s, but it was soon overshadowed by the discovery of massive non-associated offshore gas fields. Qatar's North Field accounts for 14% of the total known reserves on Earth and has provided a solid foundation for Qatar's economic growth.
The government has actively sought to add value to the recovered gas. Not content to simply mine and export the commodity, Qatar has set up dozens of upstream and downstream processing plants. North of Doha, the port at Ras Laffan Industrial City is one of the world's largest LNG export facilities, and several Gas-to-Liquid plants are pioneering new ways to utilize the gas.
South of the capital, Mesaieed Industrial City is home to dozens of downstream plants that convert the gas into everything from fertilizers to plastic, melamine, lubricants and other chemicals and additives.
Through partnerships with international energy majors as well as local advances, the government's proactive approach to industrial development has allowed Qatar to squeeze maximum value out of every drop of its oil and gas.
Qatar has weathered the global financial crisis of recent years almost unscathed and looks poised to outdo itself in the years ad decades to come.